Achievements
---
Click to view the result: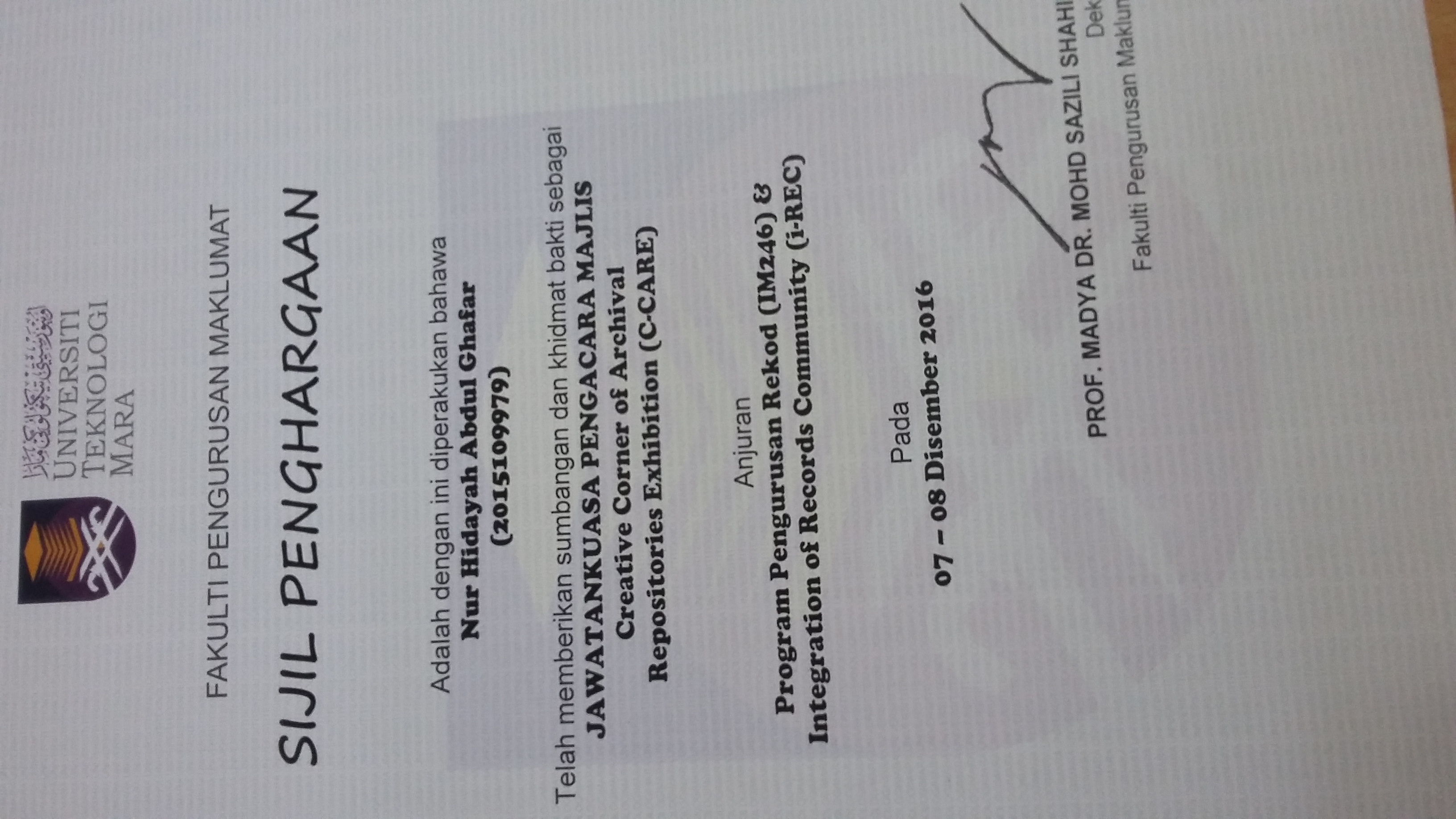 CREATIVE CORNER OF ARCHIVAL REPOSITORY EXHIBITION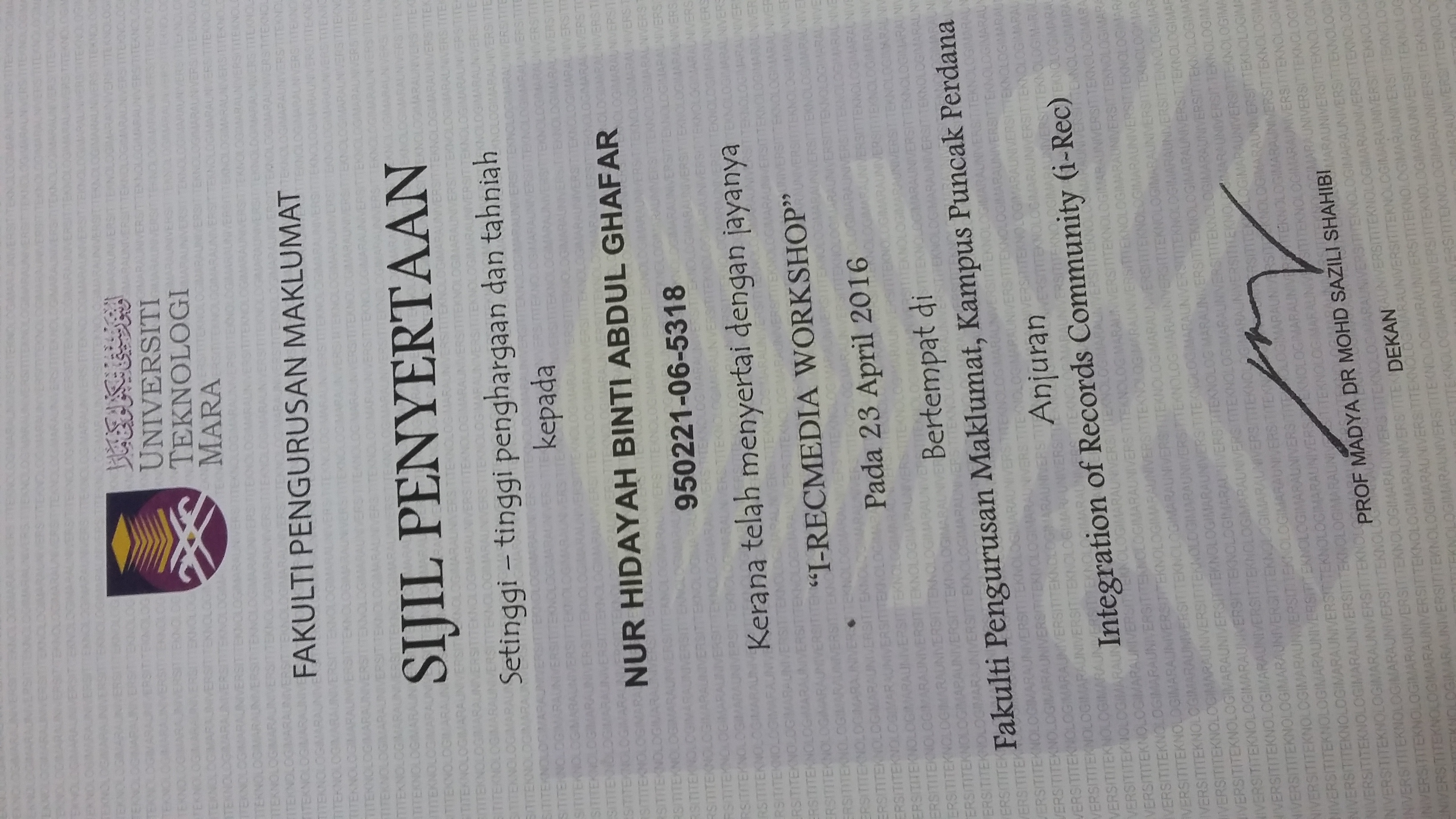 IRECMEDIA WORKSHOP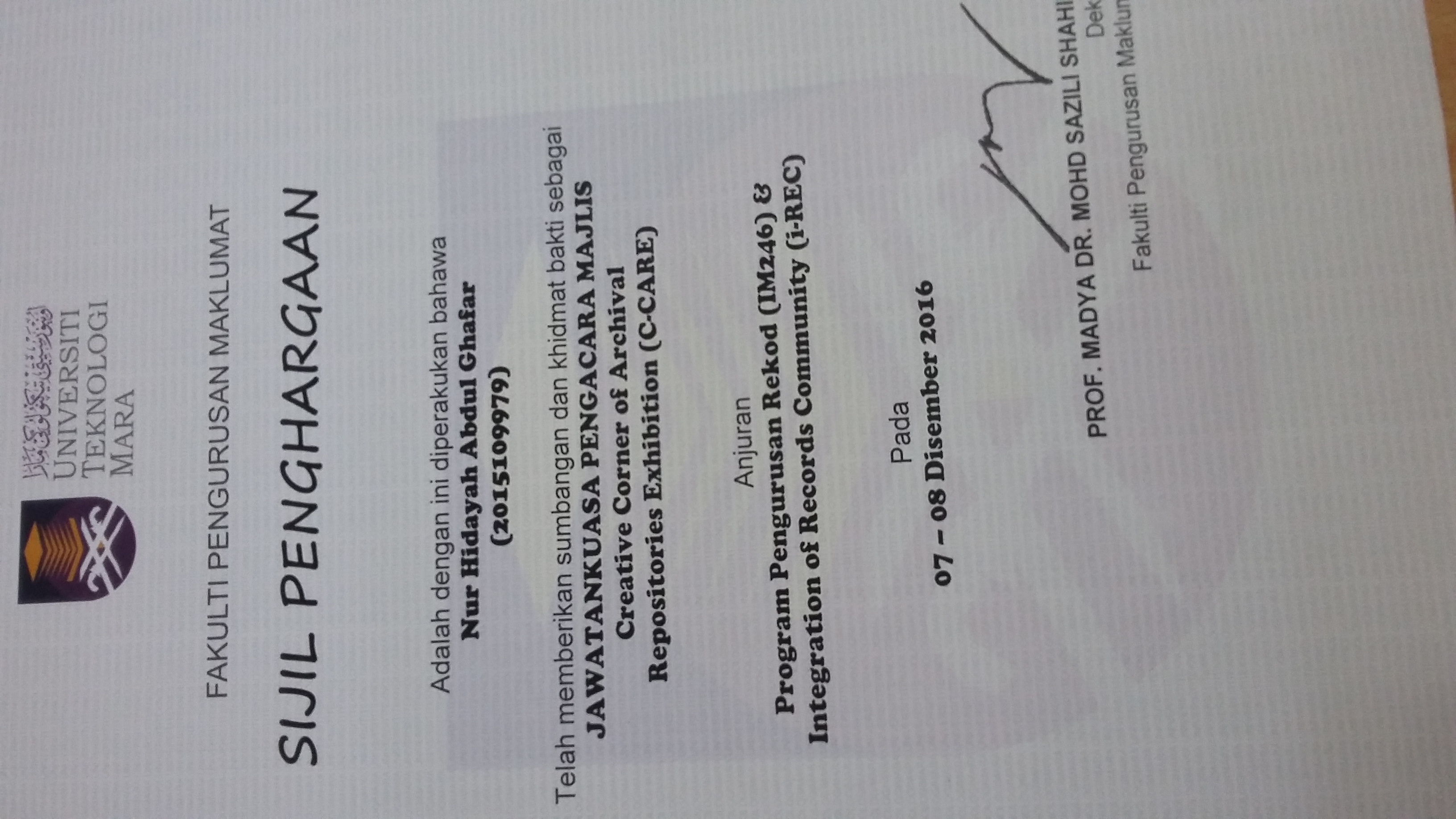 INFORMATION FESTIVAL 2.0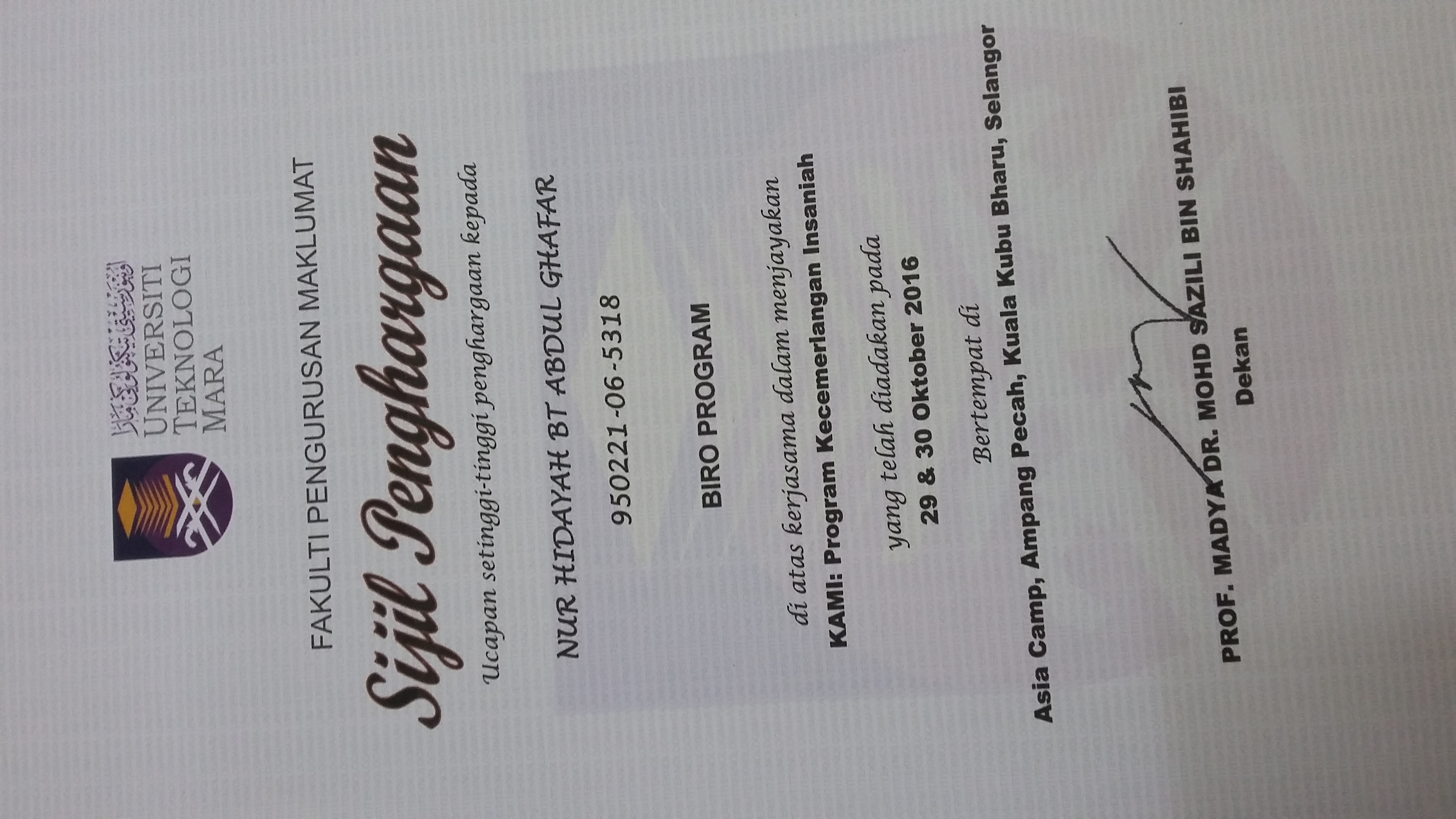 KAMI:PROGRAM KECEMERLANGAN INSANIAH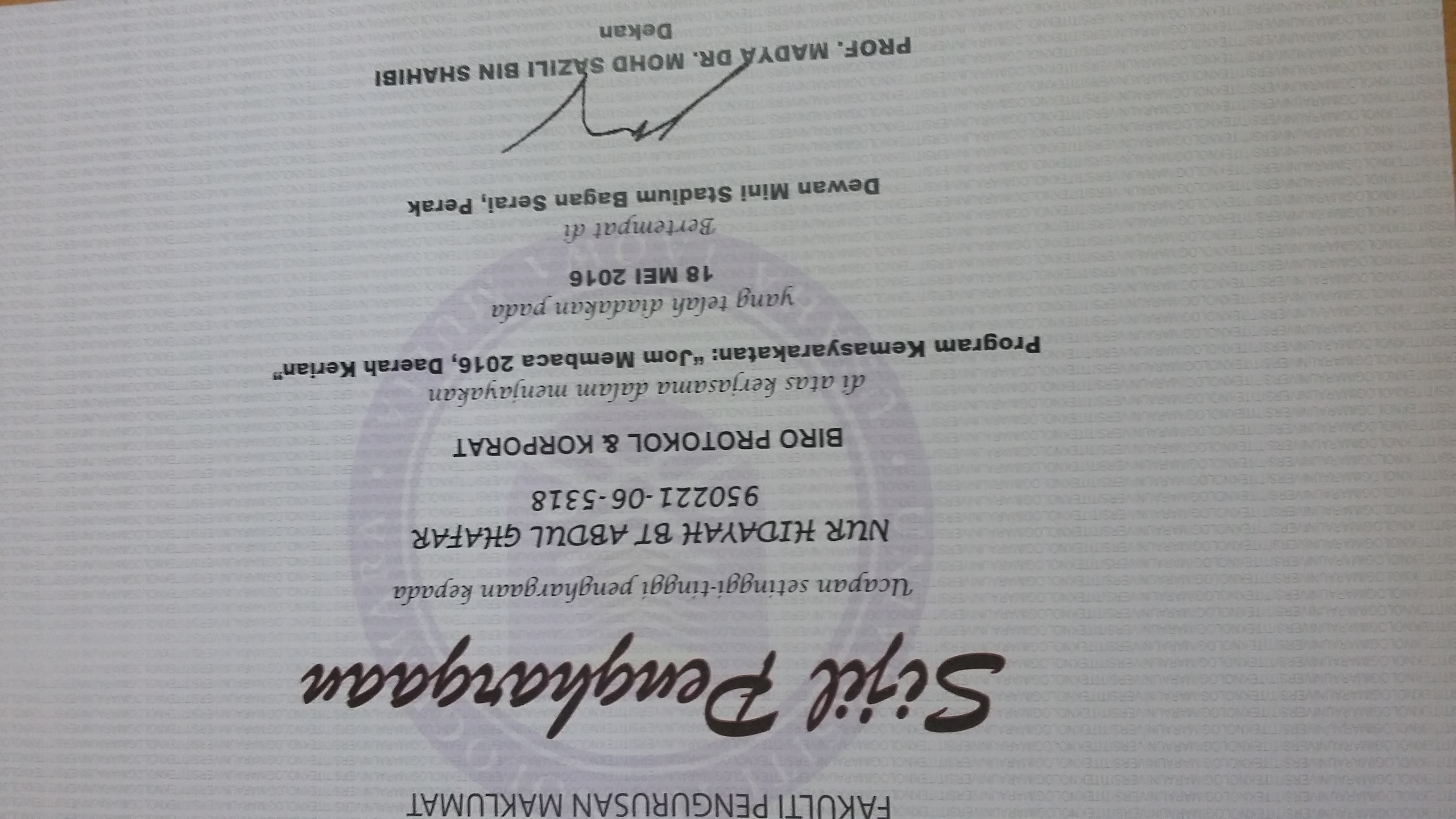 PROGRAM KEMASYARAKATAN: JOM MEMBACA 2016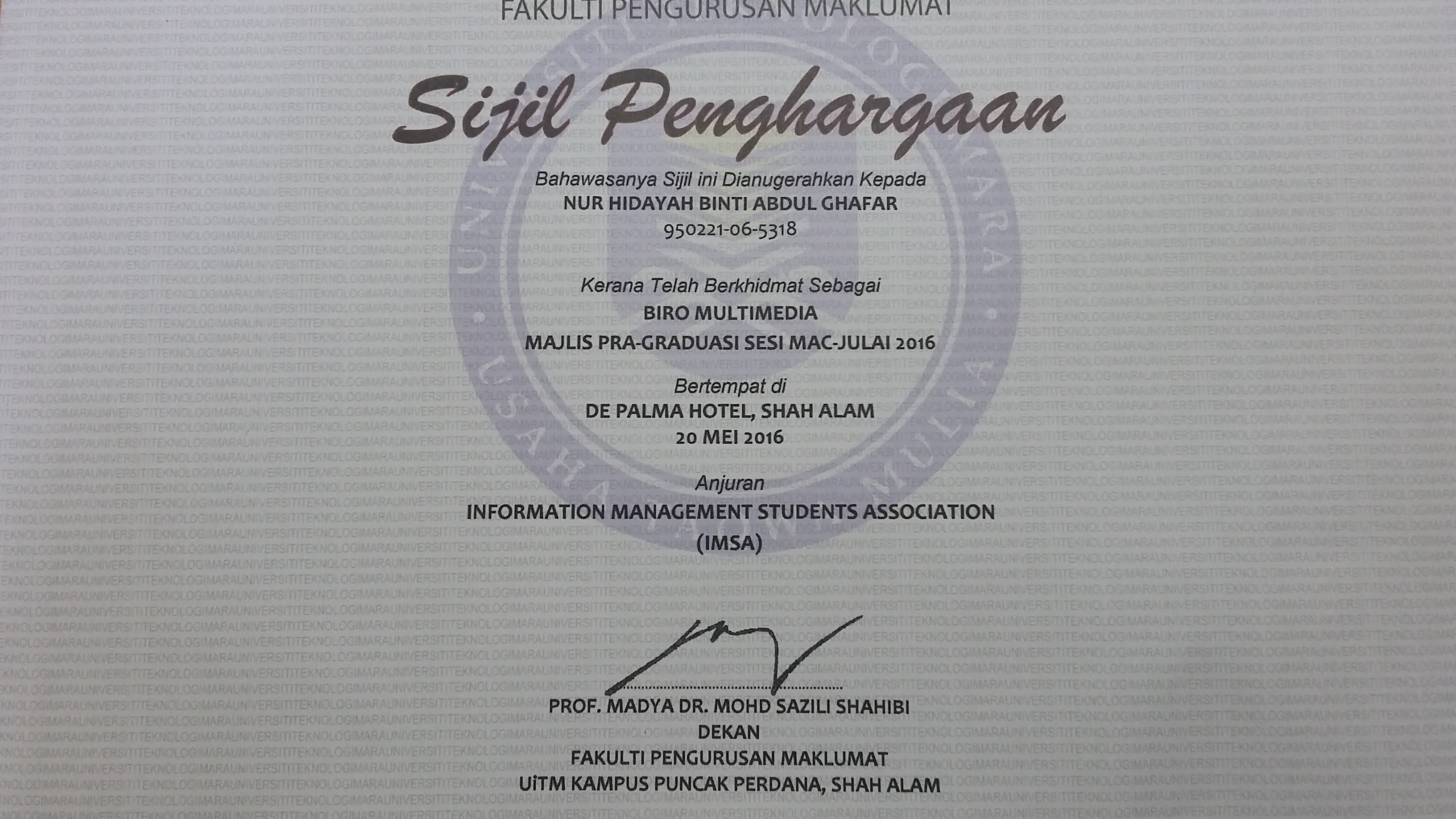 MAJLIS PRA-GRADUASI
MODUL KEPIMPINAN PROFESSIONAL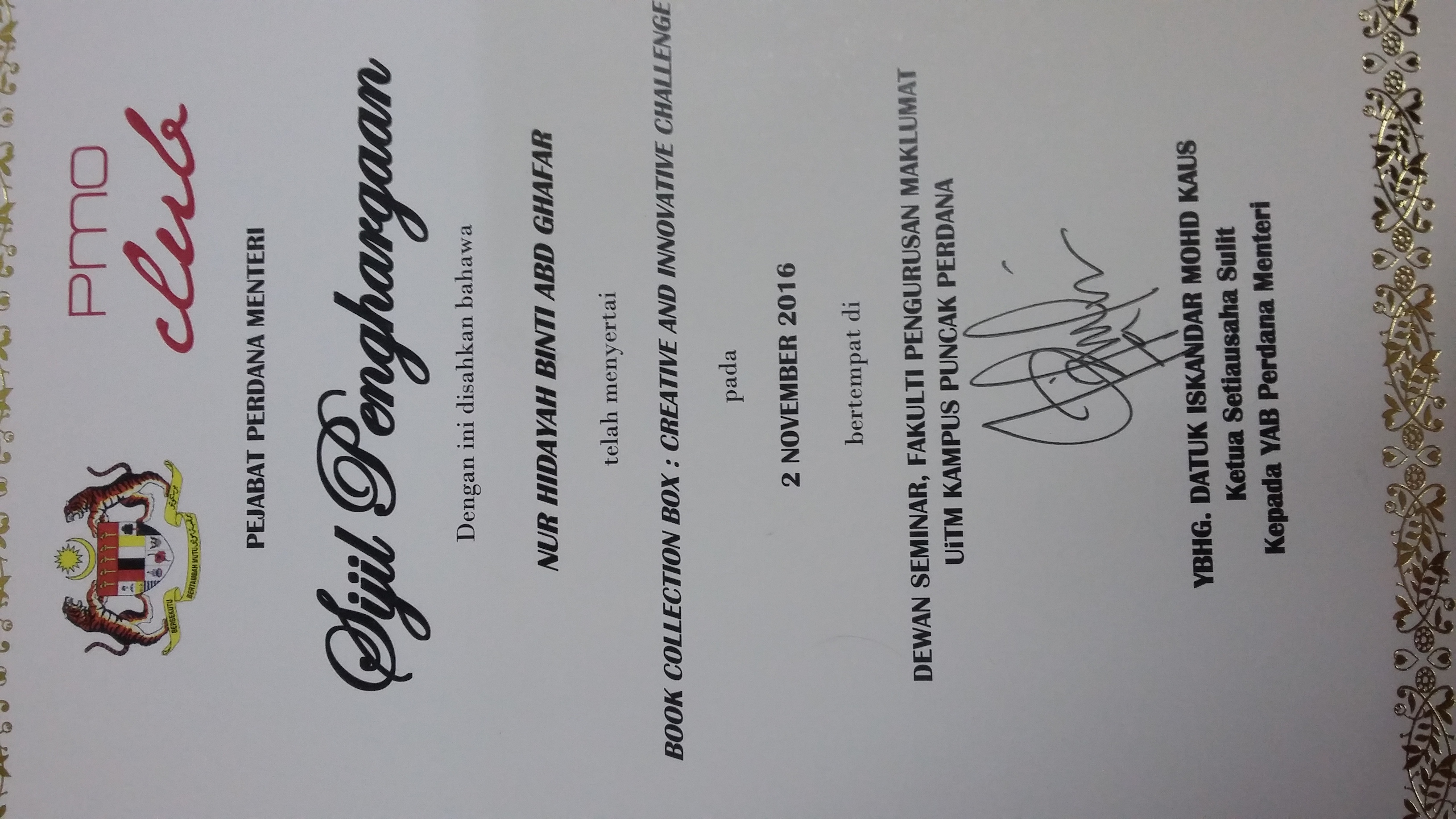 CREATIVE AND INNOVATIVE CHALLENGE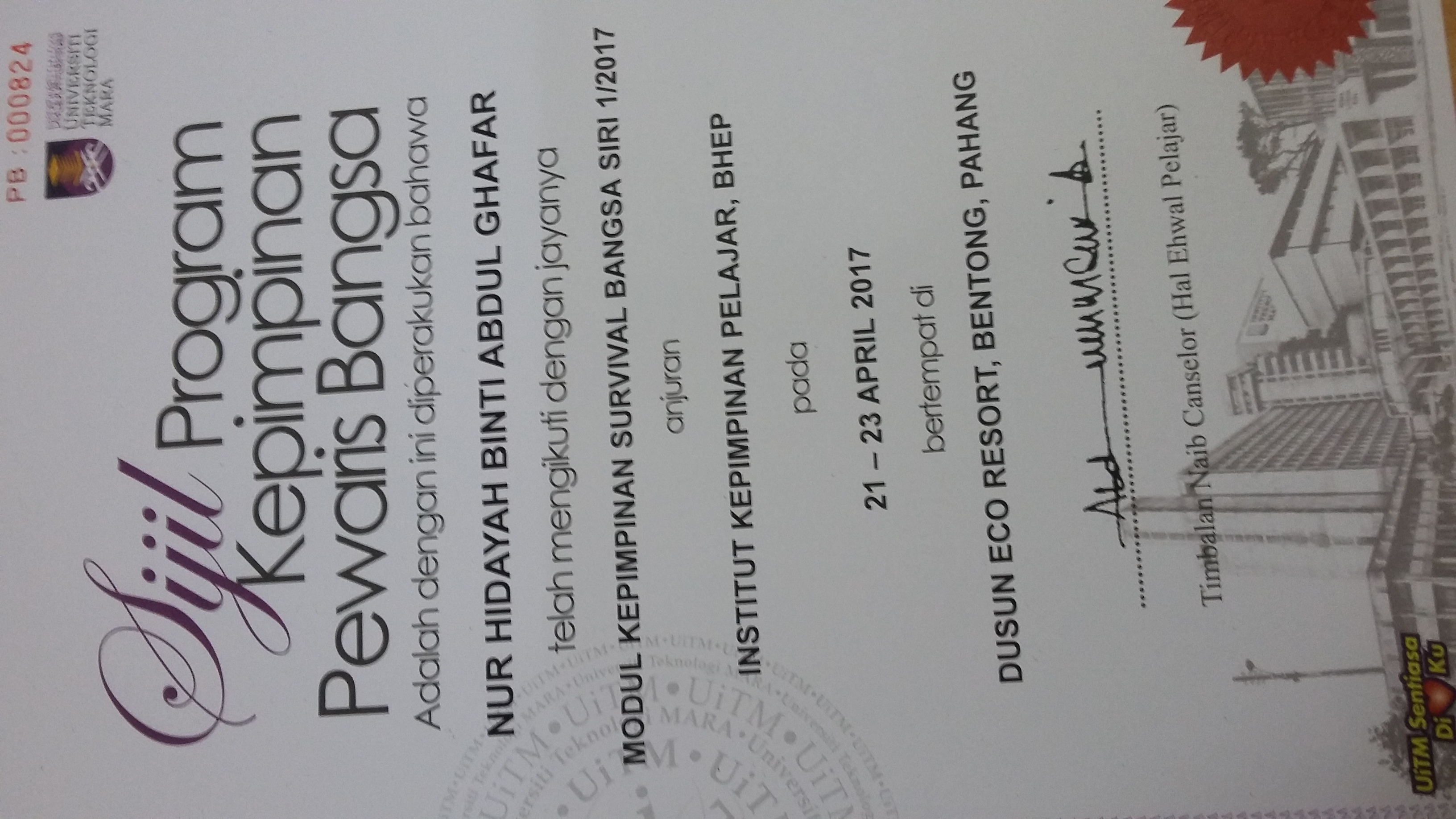 MODUL KEPIMPINAN SURVIVAL BANGSA






DO VISIT ME ON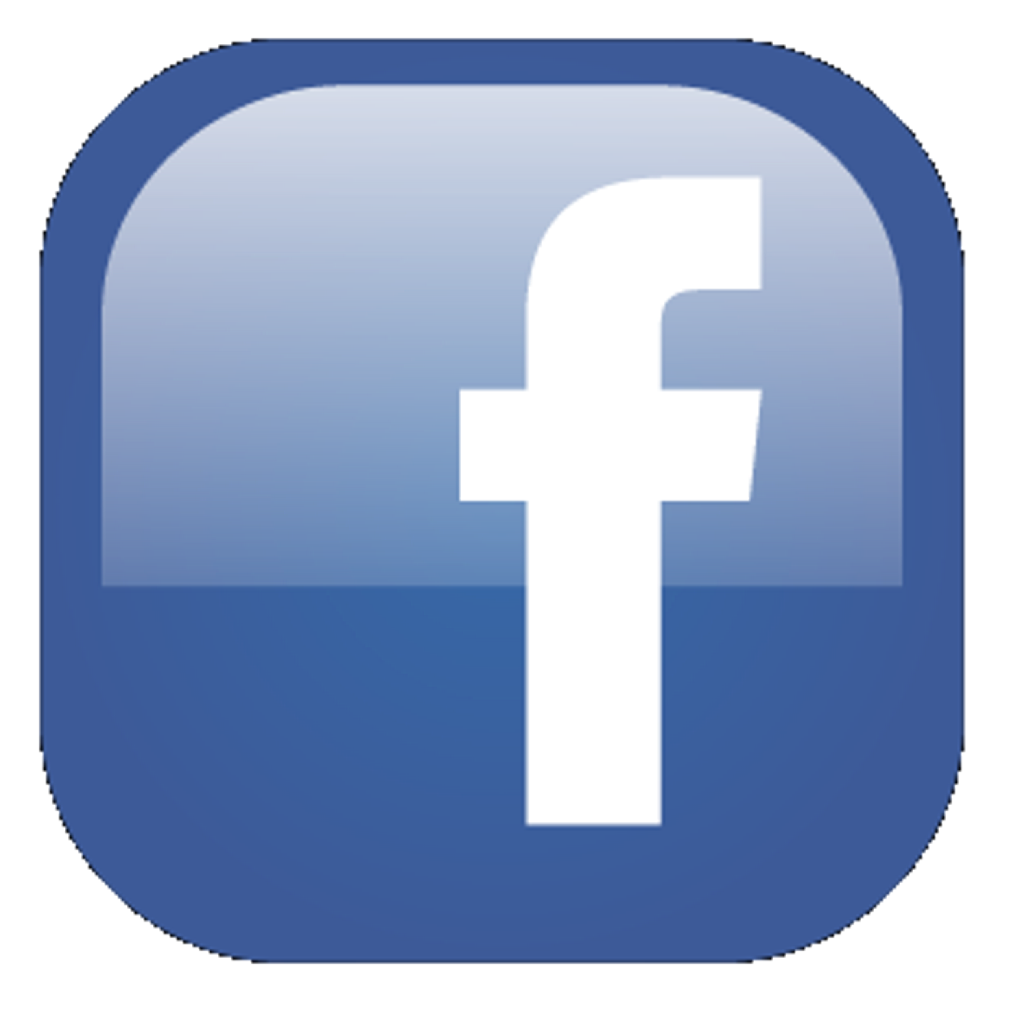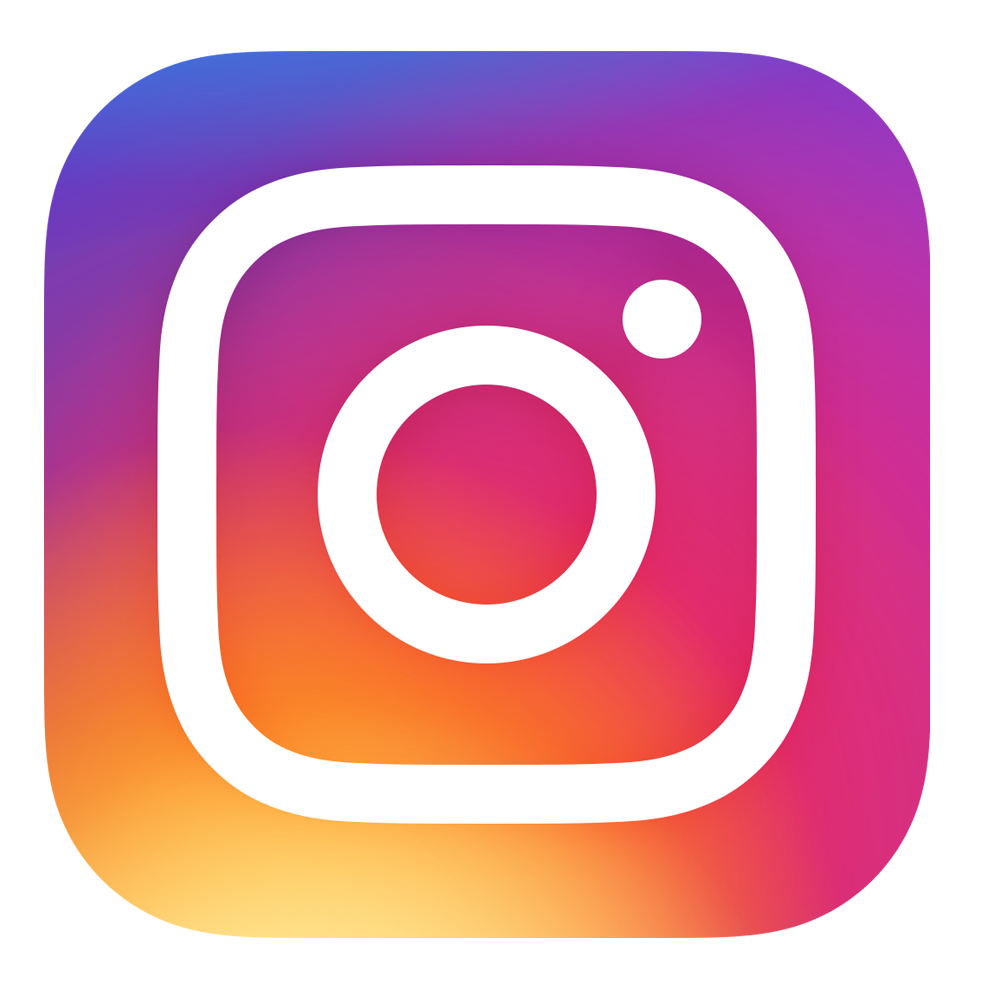 Copyright © 2017 by NUR HIDAYAH BT ABDUL GHAFAR Official Resume.
All Right Reserved. Best view with 1366 x 768. Recomended Browser Google Chrome Version 52.0. Last updated 11 May 2017.